House
Deep House
ORGANIC House
Chillout
80s & 90s Pop & Club Classics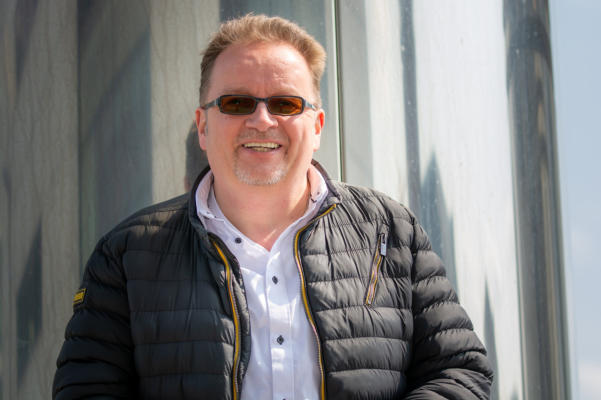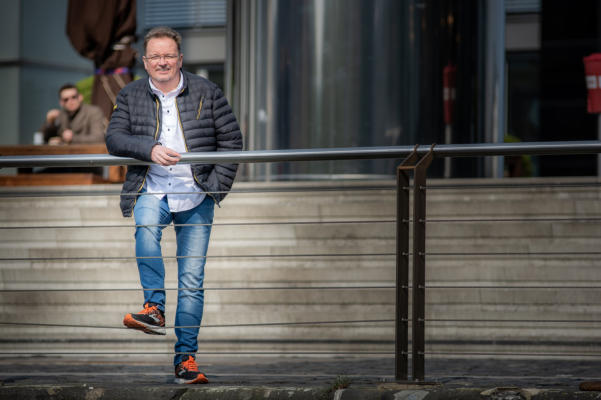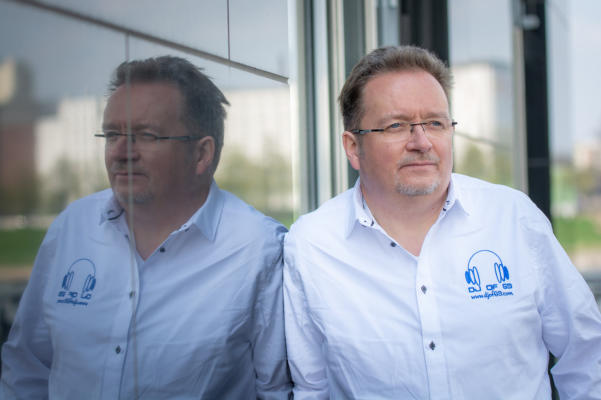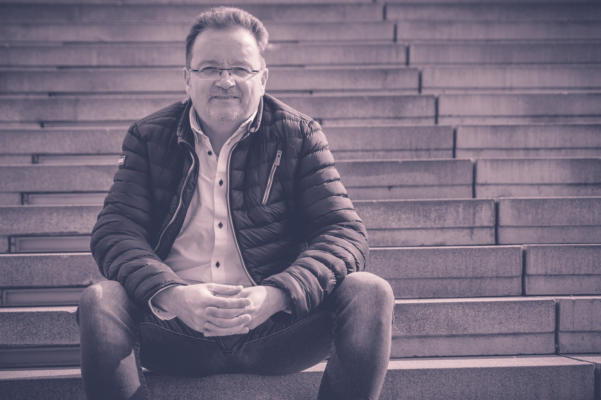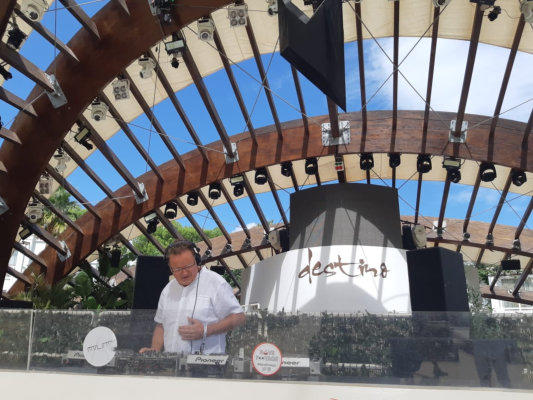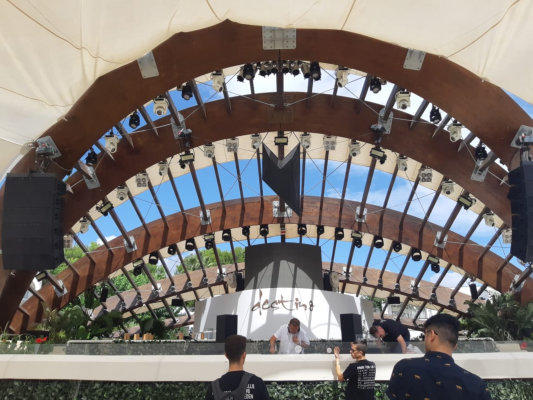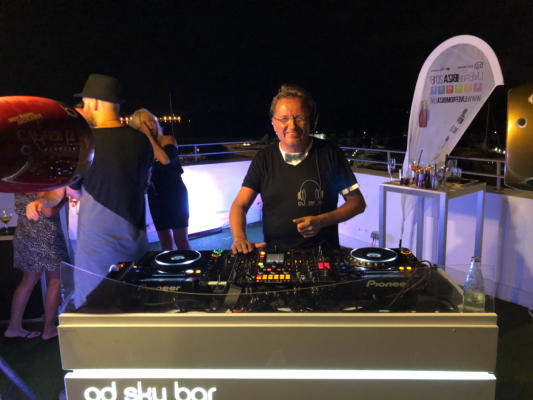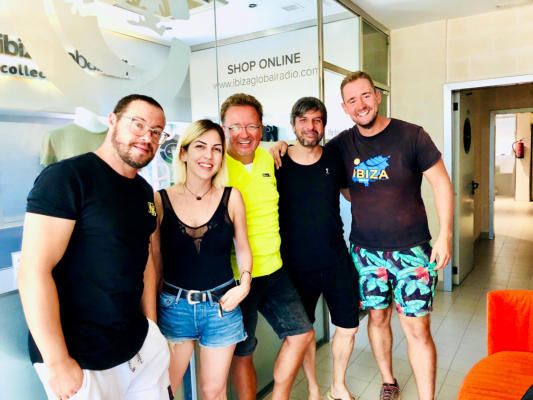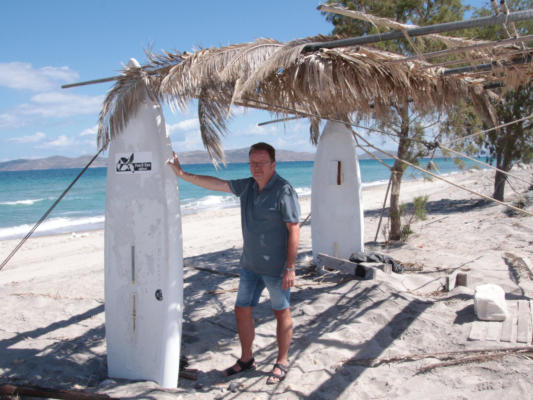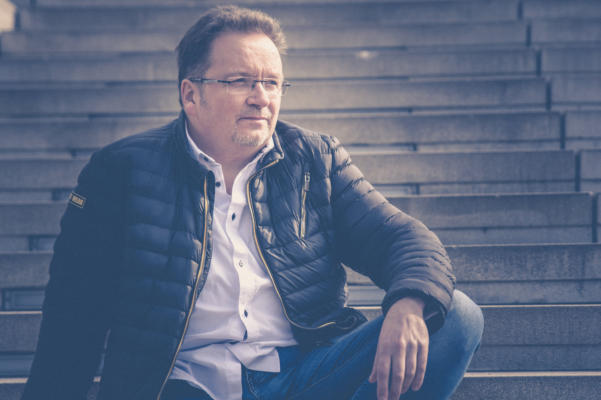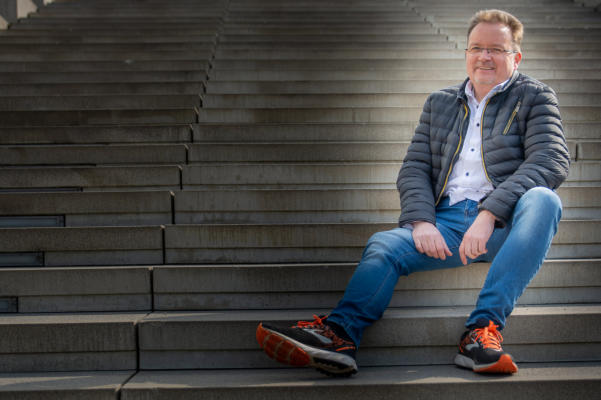 Get the
I B I Z A
feeling
First steps
It was in the spring of 1984 when I stand for the first time behind the decks. That
was in a cellar of a Youth House in Leverkusen. More than 100 guests celebrated in
the "phonothek" and danced to "Sweet Dreams" of Eurithmics or to Queens "I want
to break free". This 7" Vinyl of Queen was the very first rekord I played in front of an
audience. On a tangential turntable. I think it was Technics SL7 at the time. The
turntables were absolutely unsuable for mixing. Touching the rekord while playing?
Impossible …The happieness with music was and is still in the foreground for my
work and of course the emotions that music can trigger. I don't like the DJs hiding
behind their cappy and face down, I like to watch the people. Over the years I have
been able to experience so many great moments.
Music, Ibiza & Radio
Ibiza have for me big musical influence. I've spend many time on this lovely white
island. In 2017 I played at the Club Hush in Ibiza based in Sant Antoni and was in
2017 & 2018 part of the Ibiza Radio Show on Wideline Radio and Sky Radio, which
is broadcast live from the Mambo Studio Ibiza, directly above the world famous Cafe
Mambo. In 2019 I played Poolside sessions at Destino Pacha Resort Ibiza, PlayaSol
Mare Nostrum, New Algarbe & Jabeque. Since 2019 Ibiza Global Radio is
broadcasting some of my sets. There were already all the biggest DJs of the world
from David Guetta up to the king himself Carl Cox playing and now me, DJ of 69 :-).
I definitely have there every time e a lot of great experiences and met many great
people, for example Anna Tur, Jack Eye Jones, Mark Loren, Max Porcelli, Woody
van Eyden, Sanna La Fleur, Sounom & Dagon, Bakermat, Zonderling, Miguel Garji,
Jose Maria Ramon, Neil Moore and many many more. Since 2019 different radio
stations are broadcasting my weekly set of "AbSoulute Beach" with slow and smooth
deephouse music.
Want to listen?
TheOneMarbella.com (every Monday 2-3pm CET)
TheOneIbiza.eu (every Monday 2-3pm CET)
Beach-radio.co.uk (every Wed. 3-5pm CET and every Saturday 0-1am)
or checkout my Channel on Mixcloud:
www.mixcloud.com/djof69
musical style
My musical style in the 80s was above all what danceable music was in the german
TOP 75/100. In the 90s it was mostly Euro-Dance with Dr. Alban, La Bouche, Culture
Beat, Snap or Robin S and more. At this time, for the most part, I even played
in Pacha in Opladen, an unofficial dependence of the Pacha that only existed in
this time in Ibiza. The famose two cherries, graced everything advertising
effective, from the ground of the dancefloor, down to the slipmats on the SL1200s.
Pacha Opladen was a small, but very cool club. every timrein my rekordboxes was
Housemusic, which fits more in the real Ibizan Pacha. Preferably Deephouse,
the funky & soulful housetracks as well as Downtempo and ChillOut and the classics
of the 80s & 90s.
producing
In January of 2018 my first complete selfproduced single comes out and is
available in the most online shops (Itunes, amazon and more… & streaming
stations like Apple Music, Deezer or Spotify and so on. Since this date many more of
my tracks are coming out. My first EP "Musica Si" was released in January 2020. My
latest track "Won't stay at home" will be released very soon ….
mixtapes
My mixtapes are all harmoniously mixed. I rekorded them with the DDJ-1000 from
Pioneer or the Pioneer XDJ 1000mk2 or CDJ 2000 nx2 on. I prefer to play in clubs
or festivals with the CDJs. Most of the time I released them on Beatport and Youtube
and in August 2016 I was in first place of the worldwide Beatport TOP 100 DJ Charts
and since then I have been there until the end of the service in December 2017 the
TOP 20 of the DJ charts. My first number one mix was in August 2016 "Ibiza
Summer - Vol. 2 - Chill at the sundowner" in the Beatport Mixcharts. Since then,
there have been 16 mixes in the TOP 10, three of them in 1st place.
Since end of 2017 they are already released on mixcloud.com. Best position in
2019 was 5th in the deephouse chart.
booking
If you want to book me: I can be booked for festivals, clubs, birthdays, company
parties, weddings or or. You can contact me at
booking@djof69.com or mobile
+49 177 6015530
in German, English and Dutch.
Get the
I B I Z A
feeling
The DJ for your CLUB, Radio, Festival or EVENT - always with the sound of the BEACH
Mobil & Whats app : +49 177 6015530 or E-Mail:
booking@djof69.com